Sonali
Yugandhar
Software Engineer
My kid suffered with poor diet, lack of sleep and attention disorders for a while. We tried Ayurvedic medicine for the first time from Sree Prathama Ayurvedam and the results were very good. The only thing I will tell for all the users is to be patient during the course and more importantly, believe it. These medicines may not work in a day or two but will work slowly over a period of time. You may observe the change in a week or in 2 days. In my case, my kids appetite increased in a week, sleep became better in a month and her eye contact improved from 2 months. We are still continuing the medication and I hope in near future my kid will become normal.
My overall experience with the Doctor, clinic and the staff is very good. I'll definitely recommend to my friends.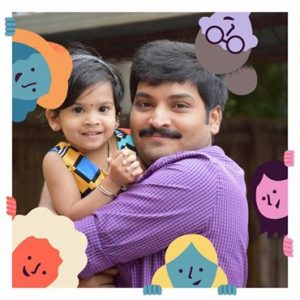 ---
Highly Recommended! Excellent Experience!
Lalitha yugandhar,
Australia
We live in Australia and visit India every 2 to 3 years. Every time we visit, my kids catch up with many diseases due to change in climatic conditions and sometimes due to bacteria and pollution. one to two weeks in our vacation was spent in hospitals trying antibiotics and slipping to its side effects. But this time we approached Sree Prathama Ayurvedam and i would say we are lucky and fortunate. Dr. Shanti is professional and has given medicine for immune boost(Amritha swarna bindu prasana).This medicine is a miracle and we were amazed with its results and moreover, no side effects! My kids didn't got any fever or sickness in the whole period. I truly recommend Sree Prathama Ayurvedam for my friends and family members.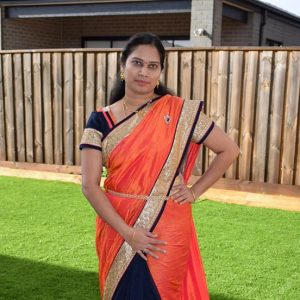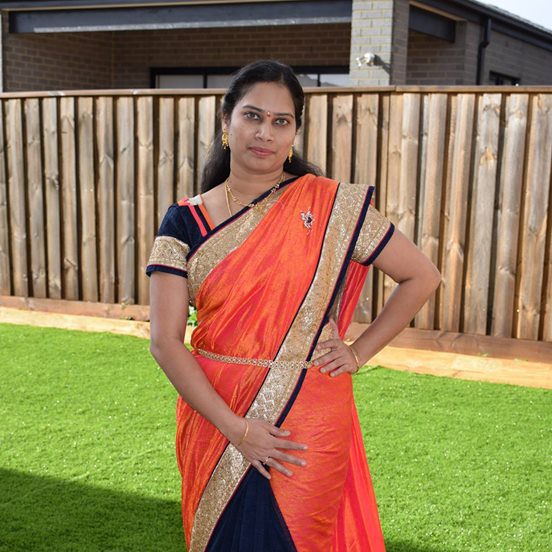 ---
Pushpa Devi
Designer
Na peru devi . Ma papa ki 3y every mon 2 times hospital ki vellaka tappedi kadu jalubu daggu fever inka ledante omitings vastu vndevi .hospital ki velladam anti biotics vadatam tappedi kadu ila 3 y avtune vndi sudden ga food apesindi 4 mon chala ibbandi paddanu enni medicine vadina akali vesedi kadu daggu jalubu taggedi kadu . Papa Weak ga avtundi anipinchindi appude fb lo chusina oka video valla Dr .santi sri garini conselt chesanu avida ichina swarna bindu prasana chala baga panichesindi .ippudu ma papa chala bagundi tintundi 2 mon ga hospital ki velladam ledu active ga vndi .thanks to santi garu and Sree Prathama Ayurvedam hospital

---
Prasad Nerella
Priyadarshini, Nova groups.
Excellent Treatment !! I am suffering with many diseases like Ankylosing spondylitis,urethral stricture,allergy,constipation and used many Allopathy medicines like antibiotics, pain killers,steroids, vitamin tablets for more than two years and got many side effects. Though using hell lot of english medicines but still unable to do my daily routine, especially early in the morning pains are very hectic and unable to walk. I have consulted Dr Santhi sree two months before she have given internal medicines and suggested panchakarma treatment as well. on last month jan 2018 as suggested by her i have undergone the panchakarma treatment like snehana,abhyangana, swedana,shirodhara,kashaya vasti,kati vasti, uttara vasti, raktha mokshana(leech therapy) showed a very good impact and got very good results in one week.Gradually reduced my pains and i have stopped all my Allopathy medicines and taking only one pain relief tablet every three days once . Now 50% reduced my pains and i am able to walk .I am continuing to use Ayurvedic medicine to cure all my diseases and i will continue to post my results . Health is precious and use ayurvedic medicine and avoid to use Allopathy medicine. Before consulting dr Santhi sree i vexed with the Allopathy medicine and went to depression and now i am happy with the Dr Santhi Sree treatment.


Prasad Nerella
Priyadarshini, Nova groups.
---
Supriya, USA
(Autism Spectrum Disorder)
This is a long due review to Amritha Ayurveda!!
My son was evaluated for speech when he was 1year & 9 months.
He was diagnosed as extremely speech delayed with verbal skills of a 6 month old baby.
Also he rarely responded to his name or looked up to someone entering the room but responded to sensitive sounds like door closing, lined up things aggressively,
Sensory issues like not touching slimy things or walking barefoot in the grass.
Social awkwardness and had temper tantrums when had to engage socially.
He also had immunity issues & fell sick with slightest change in diet or weather.
Also had sleep issues waking up frequently in the night.
Thats when we saw video of Shanthisree on autism and developmental delays.
We did not know anyone with the same situation. So was impressed by what she said
and describing the symptoms which were very clearly our son's.
Contacted her via facebook and she responded in a very positive manner,
assured about the situation, asked my son's symptoms and some videos of him.
She then suggested Amritha Swarna bindu prashana & other medicines which she explained clearly and also the food, lifestyle changes & head and body massages.
Somehow we just felt we were taking the right decision and took all the medications.
Dr.Santhisree said she adjusted the dosage as per my son's age, weight & symptoms.
We started giving medicines one month after 2nd birthday. The changes we noticed immediately were that his appetite increased and the fluids & mucous in throat cleared within one week. We could see his cold related symptoms which he had very frequently disappeared & immunity increased.
He started saying single words after 10 days. We sat with him for hours before, talking and teaching him but he never said a word not even "Mom". So we understood that medicines were working. He said only one letter words for 2 months but vocabulary increased.
His pediatrician still recommended speech therapy & Occupational therapy. We did not take any. We put him in daycare and the teachers complained about his behavior towards other kids, also his bath time became very difficult. He was speaking in single words but his behavioral, sleep & sensory issues increased.
We reached out to Shanthisree again and she very patiently took note of all the issues & changed some medicines. We noticed drastic change in him after that and his behavior became better and he started combining words while talking. He became better at school too and frustration gone because he could talk and express his needs & feelings.
We have come a long way. He is 2 years and 9 months now. He is able to carry on a conversation. Plays with his age kids.
His 6 month course is over and he is completely medicine free now.
We are very thankful to Shanthisree garu for her patience in listening to the problems, providing assurances and right guidance and also her expertise in dealing with these kind of problems in kids. We are forever in debt for what you did for us
---
Shwetha ,USA
Diagnosis:
(Autism Spectrum Disorder)
Hello mommies … my little champ is  4years old now . I would like to share few things about my son.
I was Unknown abt the word autism.i was just thinking it's just a speech delay Then we visited a peadiatric and he said put him in school he will be okay,as suggested I have put him school but it didn't work,he used to cry and was not playing with kids used to rolled down on the floor crazy abt cars and all of sudden we shifted to other country from India,there a daycare care Teacher informed me ,he is delayed not only in speech but need some therapy's .then I visited doctor and all of sudden my world was shattered,he diagnosed with mild spectrum he is  under therapy,He use to get scared for bigger sounds like pressure cooker whistles,car sounds no socialization ,don't watch the surrounding hates to clean up the toys,many sensory issues . He is not ready to have hard food he use to prefer soft food.
Later we met Dr. Santhisree in FB.
As we are out of India she suggested internal medication .
Internal medication itself worked a lot.
Now he is using words and he know what he wants,fully potty trained,eating hard foods like now he is eating pickle rice,now he can do self feed like food noodles, burger,chicken now trying to eat rice also with his hand.going to school .his speech improved a lot.his teacher in school also saying he is improving a lot try to play with kids,improving his socialization.i wish  I could be in India to do panchakaram,i might have seen more improvement in my chid.
panchakarma therapy for my kid .
I m so happy and thankful to the angel Shanti garu who got light in my life for this changes in my son thank you so  much Dr. Santhi sree garu.
She is so helpful and every time we call her she responded very patiently.
I am blessed to have her in our life's
Thank you is very small word Madam 
---
BABJEE  Assistant Bank  Manager (Anakapalli)
Excellent Treatment for Autism:
My child master Nischal was a premature baby and he weighted 1.8kgs at the time of birth. My son is 3.2 years old. The doctors exmained and declared the baby was completely healthy.There was not even a single health issue up to 1 year. Post that gut problem started and he is under medication for 1year for the same. Though there is gut problem he use to behave like a normal kid like he use to respond for small words able to repeat them easily. But all of a sudden he stopped responding even for his name. He started muttering alone with out any company and became hyperactive.
My brother saw Amritha Ayurvedam in face book and contacted Dr Shanti sree garu.. she exanined my son and told that he have mild Autism and also suggested panchakarma and internal medication.
Then we have started medication at Amritha Ayurvedam intially we started with oral medication he started responding for the medicines and then we opted 40 days course of panchakarma we saw great improvement in the first 10days only… he improved alot…indentifying things.. understanding his surroundings.. eye contact also improved.. he started imitating words along with us, giving a try to repeat the difficult words as well and also actively doing the simple tasks which is given to him like bringing some water, picking up the things etc…
We are now in last week of panchakarma treatment and very happy with the treatment and hospitality provided by Dr shanti sree and also I recommend Sree Prathama Ayurvedam for Autism and related issues.
---
Santosh , USA
Diagnosis –(Autism Spectrum Disorder)
This is a delayed gratitude for Dr ShantiShree. She has been an amazing powerhouse house of support and strength to our family in my son's treatment…It's tru when they say 'Vaidyo Narayank Harihi'!
She was godsend for us… Not only is her treatment effective but also she counsels us … her counseling has helped us… I can even say heal us and make us hopeful… She's upfront, truthful and trusting… I would put myself in her care without any doubts… A little bit of trust and faith will take us a long way…
My son who is 2.8 years old and in the Spectrum showed lot of issues related to anxiety, hyperactivity, stimming, sleep issues, eating issues, hates milk, being in his own world, not at all understand commands… even as simple as wait… insensitive to our feelings, unaware of what's going on around him…
We completed Panchakarma treatment and medicines for him end of September with Dr ShantiShree for 40 days…
He made some tremendous changes… He turns when we call him, engages in what we are saying or doing… He eats better now… He demands for milk… ? His sleeping improved 100% … he would wake up multiple times crying and humming… would have to soothe him putting in our lap… He nearly killed me and my MIL who were the only ones who can soothe him… He babbles now…. his stimming has reduced and so has anxiety… his response and behavior is getting normal day by day ….
Now we're concentrating on get him therapies for OT and Speech….  Which along with the medicines and Panchakarma treatment will enable him…
Thank you Dr ShantiShree!
---
Lalitha
AUTISM
It's been 8 months journey with Amritha Ayurvedha. We did panchakarma treatment for my kid and used 6months course and her eye contact developed and stated giving some words. Now we are using 2 months course and seeing many changes like giving words and developing interests in speech activities. My child is 5 years old now. Don't loose hope and keep going.
?
---
Chaitanya , USA
Diagnosis- Global Developmental delay
Our child is 4 years old diagnosed with Autism Spectrum disorder/global developmental delay at the age of 2 years. We have used homeopathy for almost 1.5 years i.e. from Sep'16 to Feb'18 with no success except for her constipation. Then after further research about alternatives, we saw the light in the form of Dr Santhisree garu through some common friends.
We have started taking medications at Amritha Ayurvedam from March 2018, our child is not verbal yet with lot of sensory needs. After using Dr Santhisree's medicines, we saw increased probability of responding to name, addressed teeth grinding, gut issues, significant improved in eye contact, attention spans and focus.since Ayurvedic medicines proved to be effective and successful, we decided to go for Panchakarma Treatment in the month of August 2018 based on Dr Santhisree's recommendation, initially we planned for a week but looking at the results, we have extended it for 21 days and it helped to great extent especially with babbling, says some words randomly, hopefully it will get better and better, we wish we had enough time to do 40+ days, also attention spans and focus have been improved after panchakarma. We are always highly indebted to Dr Santhisree garu and her team.
Dr Santhisree garu and her team also took great care of my wife and kid, also celebrated our daughter's birthday as they are away from home when they visited India for panchakarma treatments!! 
And there is one more thing that we love the most, I have experience running behind doctors and therapists but it's the other way around with Dr. Santhisree garu, she always stays on top and follow up regarding the status before we reach her and always responds to any questions or help pretty much instantaneously, can't thank you enough for this, kudos for being what you are andi, your success is our kid's success, wishing your more and more