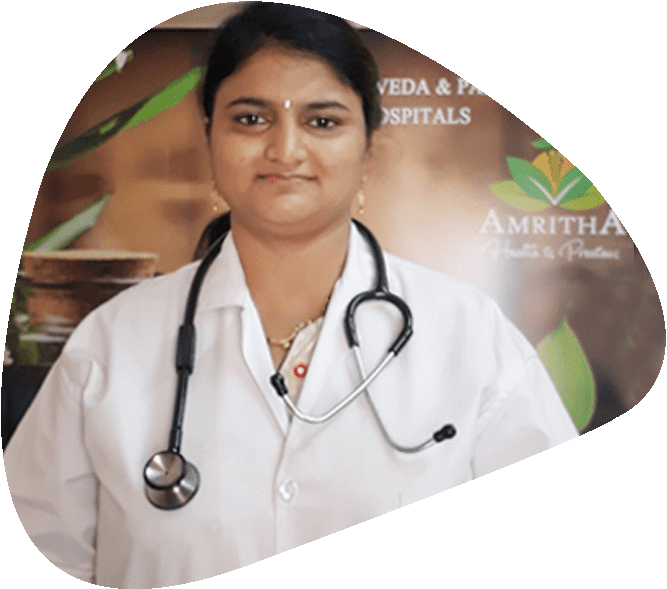 Dr.Santhisree Bheesetti (B.A.M.S)
Dr.Santhisree Bheesetti has done her B.A.M.S from Rajiv Gandhi University of Health Sciences in 2010.She is an accomplished Ayurvedic doctor and has delivered results in the field of women and Child care since 2010. She provides customized treatments to the patients and touched many lives with her keen areas of interest in Autism, ADHD, Cerebral Palsy, Down Syndrome, Speech disorders, Anxiety Disorders, Women's issues, Neurological disorders in adults. Her solution-seeking attitude with root cause analysis gives a holistic treatment approach curing several diseases through Panchakarma treatments , internal medication and Diet.
Dr.Santhisree Bheesetti takes interest in several Challenging cases for which no cure has been established in Modern Medicine and has tasted success in many through Ayurveda.