[metaslider id="10902″]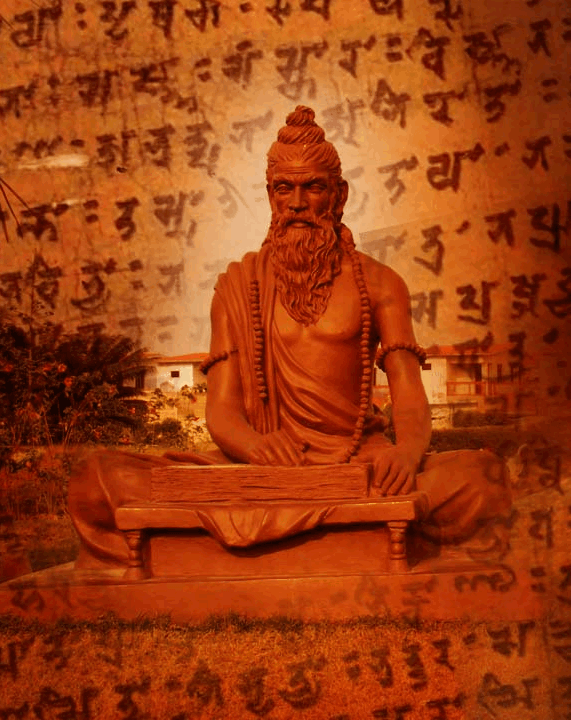 About Ayurvedam
Ayurveda is one of the most renowned traditional systems of medicine that has survived and flourished from ages till date. With the enormous knowledge of nature-based medicine, the relationship of human body constitution and function to nature and the elements of the universe that act in coordination and affect the living beings, this system will continue to flourish in ages still to come.
India has a rich history of the traditional system of medicine based upon six systems, out of which Ayurveda stands to be the most ancient, most widely accepted, practiced and flourished indigenous system of medicine.
The other allied systems of medicine in India are Unani, Siddha, Homeopathy, Yoga and Naturopathy. Ayurveda is the most dominant system amongest the other Indian systems of medicine and finds its prevalence globally since centuries.
About Sree Prathama Ayurvedam
Sree Prathama Ayurvedam is the unique Ayurveda hospital and also top three leading Ayurveda hospitals in Vishakhapatnam, Andhra Pradesh founded by a dynamic lady Dr .Santhisree Bheesetti in 2011. She is a famous Ayurvedic doctor since 2010.
Sree Prathama Ayurvedam is firmly dedicated with an aim to provide the best quality treatment. We offer an ancient holistic way of treating chronic diseases or any illness, disorder by understanding the root cause.
From the lens of Ayurveda, our bodies require proper food, Care, and appropriate lifestyle to balance the doshas in the body. It is believed that Ayurvedic Panchakarma Procedures helps in eliminating the toxins from the body. We at Amritha Ayurvedam at the initial stage of treatment mainly focus on the root cause of the disease and also to prevent the side effects of that particular health issue. 
We provide individual care to our patients which make the patient feel comfortable. Ayurvedic treatments provide a peaceful environment and Relax the mind in the first step of cure. We offer good quality of treatment to everyone and also provide online treatments all over the world. 
At Sree Prathama, we believe in using herbal extracts from Mother Nature for Medication. Why because our aim is to provide good results in alleviating the pain and ease the symptoms from the individual lives.
We at Amritha Ayurveda believe "Health is Precious" and it should be cured the Natural way only.
Nadi Pariksha
Nadi Pariksha or Nadi Chikitsa is the ancient ayurvedic technique of diagnosis now …

Autism
Autism is a Neuro-biological disorder which is observed during the initial 3 years …
Amritha Swarna Bindu Prashana
People always wants their children to be in the best of health right from the time now …
Specialization
The areas we're dealing with:
1. Autism
2. ADHD
3. Cerebral Palsy Down Syndrome
4. Anxiety Disorders
5. Women's issues
6. Neurological disorders in adults
Autism
Our specialized Ayurvedic treatment for Autism At Sree Prathama,
we believe that Early intervention is Crucial for Autism. We cater to children who are facing special health challenges. We partner with the parents to address the symptoms of Autism and offer them customized Ayurvedic treatments so each child can reach their potential. Our specialized Ayurvedic treatment for Autism At Amritha Ayurvedam
1. Autism For Kids 4. Diet Management in Autism 7.Sleep Disturbances
2. Autism and depression 5. Autism courses 8. Anxiety
3. Autism treatment and
Ayurvedam treatment 6. Autism and Panchakarma 9.Gut issues
Recent Articles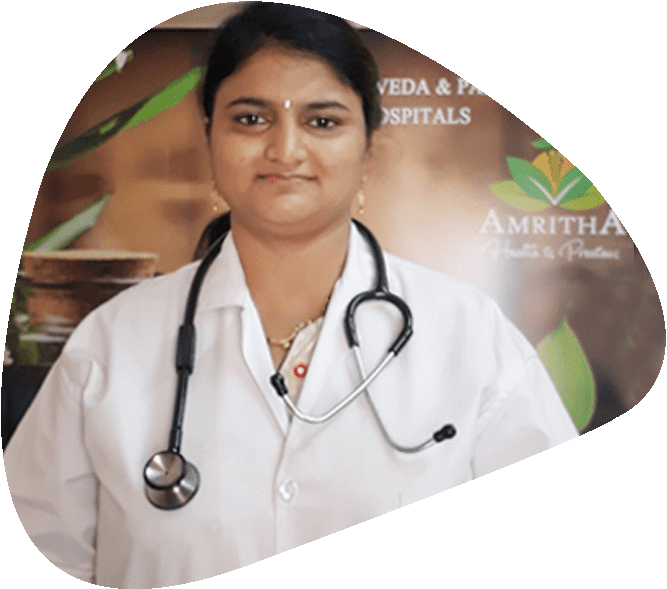 Dr.Santhisree Bheesetti
Ayurvedic doctor
About Dr.SanthiSree
Dr.Santhisree Bheesetti takes interest in several challenging cases for which no cure has been established in Modern Medicine and has tasted success in many through Ayurveda.
What People Say
Best treatment every time
My kid suffered with poor diet, lack of sleep and attention disorders for a while. We tried Ayurvedic medicine for the first time from Amrutha Ayurvedic and the results were very good. The only thing I will tell for all the users is to be patient during the course and more importantly, believe it. These medicines may not work in a day or two but will work slowly over a period of time. You may observe the change in a week or in 2 days. In my case, my kids appetite increased in a week, sleep became better in a month and her eye contact improved from 2 months. We are still continuing the medication and I hope in near future my kid will become normal. My overall experience with the Doctor, clinic and the staff is very good. I'll definitely recommend to my friends.
Yugandhar // Software Engineer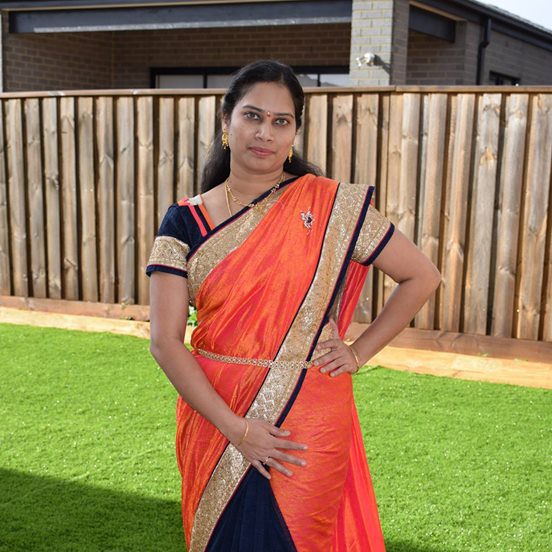 Excellent treatment !!
We live in Australia and visit India every 2 to 3 years. Every time we visit, my kids catch up with many diseases due to change in climatic conditions and sometimes due to bacteria and pollution. one to two weeks in our vacation was spent in hospitals trying antibiotics and slipping to its side effects. But this time we approached Amritha Ayurvedam and i would say we are lucky and fortunate. Dr. Shanti is professional and has given medicine for immune boost(Amritha swarna bindu prasana).This medicine is a miracle and we were amazed with its results and moreover, no side effects! My kids didn't got any fever or sickness in the whole period. I truly recommend Amritha Ayurvedam for my friends and family members. Effective treatment and friendly doctor.
Lalitha  //  Founder